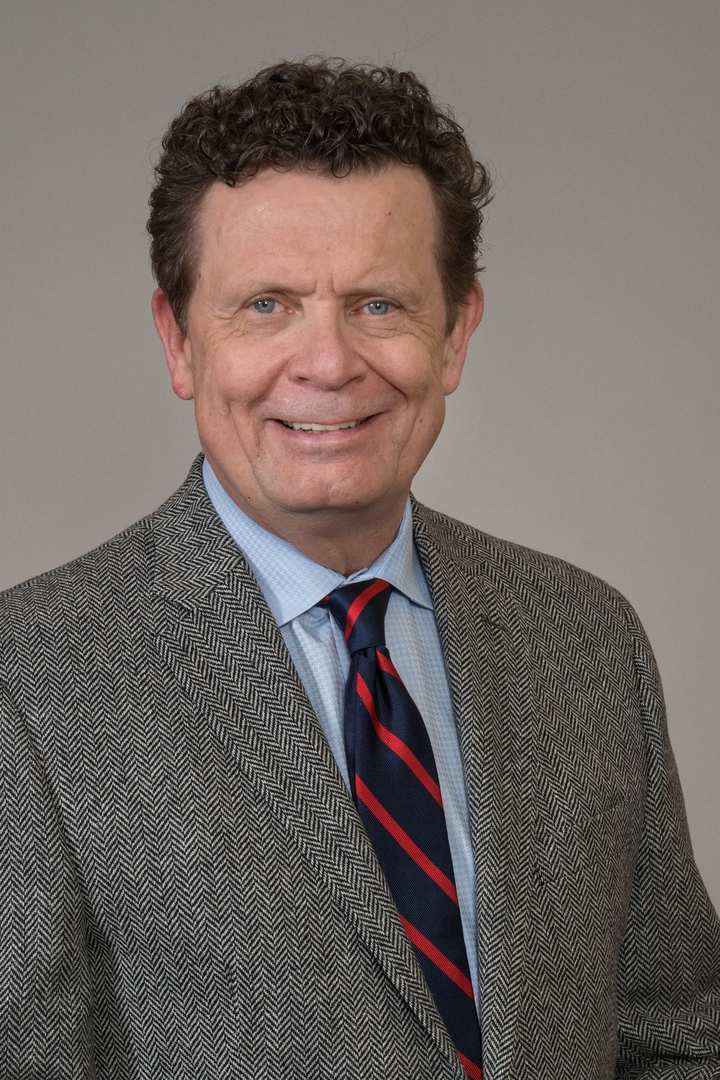 Michael Vaughn M.D.
Michael R. Vaughn, M.D. is the psychiatrist on the team at DPPC. He earned his M.D degree from Emory University, and is certified in general and addiction psychiatry by the American Board of Psychiatry and Neurology. He is a member of the American Academy of Addiction Psychiatry and the American Society of Addiction Medicine, as well as the American Psychiatric Association. Prior to his training in psychiatry, he practiced Obstetrics and Gynecology in Atlanta for 19 years.
He specializes in the treatment of addictive disorders, as well as anxiety and depressive disorders, borderline personality disorder, and psychiatric disorders in pregnancy.
Dr. Vaughn served as Medical Director of Metro Atlanta Recovery Residences for eight years. He also served as Chemical Dependency Service Director of Peachford Behavioral Hospital for eight years. He currently is on the staff of Peachford Behavioral Hospital and provides inpatient psychiatric services there, primarily on the detoxification unit. He has extensive experience providing medical detoxification from substances of abuse.
Dr. Vaughn also sees patients in the Intensive Outpatient Program (IOP) and Partial Hospitalization Program (PHP) at Peachford Behavioral Hospital.
At DPPC, Dr. Vaughn provides counseling and medication management for clients suffering with psychiatric disorders, including anxiety, depression, schizophrenia, bipolar disorder, schizoaffective disorder, personality disorders, and addictions. He provides buprenorphine and naltrexone therapy for opioid disorders.
"One of my special interests in treating addictions and psychiatric disorders in general is to provide to the patient extensive education about their problem and its treatment, to relieve the stigma of guilt and shame that often complicates the problem."
Dr. Vaughn provides highly individualized and non judgmental treatment, and is committed to spending as much time as needed with each patient.
Dr. Vaughn and Dr. Rezaei-Vaughn have been married since 2016 and work together seamlessly as a team at DPPC to provide excellent, intensive, compassionate counseling, in tandem with state of the art medication management of behavioral and emotional problems.
Dr. Vaughn is an expert in treating:
-Addiction
-Depression Disorders
-Anxiety Disorders
-Bipolar Disorders
-Schizophrenic Disorders
-Personality Disorders
-PTSD
Sanaz Rezaei-Vaughn Ph.D.
Sanaz Rezaei-Vaughn earned her Ph.D. from Mercer University in Atlanta. Dr. Rezaei-Vaughn is currently on faculty at the University of Georgia School of Social Work as well as the Mercer University School of Counseling. She teaches psychopathology, group therapy, and ethics among other advanced courses to undergraduate and graduate level students. She is an expert on spirituality and its effects on psychological development. She is a member of the American Counseling Association, and of the American Academy of Addiction Psychiatry. She has presented lectures at various conferences of the Licensed Professional Counselors Association of Georgia, the Atlanta Research Conference of Mercer University, and the International Conference on Religion and Spirituality in Society in Washington, D.C. Dr. Sanaz Rezaei-Vaughn is a Licensed Professional Counselor and a National Certified Counselor.
At DPPC, Dr. Rezaei-Vaughn has a thriving private practice, in which she provides psychotherapy to clients suffering from a variety of disorders, especially substance use, anxiety, depression, bipolar disorder, and personality disorders.
Offering individual, couples and group therapy, she utilizes psycho-dynamic as well as cognitive behavioral therapy techniques. Dr. Rezaei-Vaughn provides very individualized and highly skilled therapy targeted to address the needs of each client.
"One of my special interests in treating psychological disorders is to aid my patients gain assertiveness and self-efficacy."
Drs. Rezaei-Vaughn and Vaughn are happily married and at DPPC work closely together to treat clients with a seamless combination of skilled psychotherapy and state of the art medication management. However, it is not assumed that the client will work with both doctors. Many of our clients are referred into the practice by other psychiatrists or therapists, and we are happy and honored to work with them to provide whatever service is needed.
Dr. Rezaei-Vaughn is an expert in treating:
-Anxiety Disorders
-Depression Disorders
-Bipolar Disorders
-Substance Use Disorders
-Personality Disorders
-Trauma Issues
-Interpersonal Relationship Issues
Atri-Office Manager, Joann-Lab Technician, Audrey-Assistant Manager
We know that our office is only as effective and as welcoming as the people who work in it, which is why we take pride in our friendly and well-trained team members. As a team, we are especially interested in making all our patients feel comfortable! Our goal is to be as attentive as possible to the individual needs of our patients.